Recent Topics
» GCC/Intel libraries tu...
by hcf on November 25th, 2014, 6:41 pm

» What did I just stumbl...
by lugdor on November 25th, 2014, 6:01 pm

» Updating Xbox F1 games...
by Master13 on November 25th, 2014, 10:27 am

» NeoGenesis v25 and UMK...
by SegaNes on November 25th, 2014, 9:05 am

» [NEW] Final Burn Legen...
by gamez fan on November 24th, 2014, 9:17 pm

» TekModz
by Hardak on November 24th, 2014, 8:46 pm

» Xbox with Duo X2 GS mo...
by ted209 on November 24th, 2014, 7:57 pm

» fun with game genie
by dominater01 on November 24th, 2014, 12:09 pm

» New ROM's floating aro...
by Deathshead on November 23rd, 2014, 9:31 pm

» COMMODORE 64 cartridge...
by Asphodel on November 23rd, 2014, 8:06 pm

» its been awhile
by Hardak on November 23rd, 2014, 3:17 am

» Want to buy PS2 from p...
by amiga1200 on November 22nd, 2014, 11:03 pm

» grrrr fragged xbox
by run088 on November 22nd, 2014, 7:55 am

» Name That Game!
by Hardak on November 22nd, 2014, 12:18 am

» XBOX Xtras
by SegaNes on November 21st, 2014, 3:16 am

» Original xbox controll...
by scorp316 on November 20th, 2014, 8:14 am

» KotOR HD fix?
by ganjatron on November 20th, 2014, 4:51 am

» Anyone else looking fo...
by ganjatron on November 20th, 2014, 2:41 am

» List your current gami...
by amiga1200 on November 19th, 2014, 11:47 am

» Your username reason?
by hcf on November 19th, 2014, 10:54 am


Welcome
Please take your time to read the Synopsis System FAQ and let us know if you want to help out with something or have questions/suggestions regarding the system.
Announcement: [NEW] Final Burn Legends v1.15 Released
Posted: gamez fan @ October 27th, 2014, 7:43 pm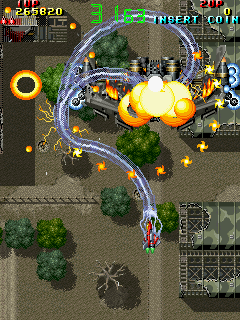 This is another update to NES6502's Final Burn Legends.

Final Burn Legends is a port of Final Burn Alpha 2.99.07 to the Xbox. It also includes parts of FBA-XXX Pro 1.29. And some of the latest FBA code over 2700 games are supported.


Final burn Legends v1.15 whats New

Added support for The Following Games


New 128mb Launching Code by MadMab
Madmab added some code which allows FBL users with upgraded xboxes
to easily launch the games in final Burn Legends using any dashboard

Added New game rotation code which should fix most of the games
that incorrectly boot upsidedown in FBL Big thanks to BritneysPAIRS
for help and advice with adding this

Fixes

Created loads of New Marquees

gamezfan

emuxtras.net
neosource.1emu.net

-Special Thanks to:


***********************************************************************
*******Remember to refresh your game list in the option screen!!******************
***********You may want to create your own dat list too.************************
**********Go to option at the dash board and create a dat file********************
*******go to tools in your fbl folder after you've FTP'd to it and run the*************
******************the file in RomCenter or ClrMAME**************************
***********************************************************************

Special thanks to the neosource team for their continued releases of Final Burn Alpha.
http://neosource.1emu.net/forums/index.php

Full Source Code Included in the Release


---
DOWNLOAD HERE
---
Comments: 92 :: View Comments (Post Comment)
Announcement: [NEW] RockbotX v1.0
Posted: hcf @ October 15th, 2014, 2:10 am


**************************************************************

This is a port of the Rockbot game (a fanmade Megaman clone) for Xbox.



CONTROLS






Source code is included.

Enjoy!



---
DOWNLOAD HERE
---
Comments: 45 :: View Comments (Post Comment)
Announcement: [NEW] MAMEoXtras v1.13 Released
Posted: gamez fan @ August 4th, 2014, 10:31 pm


EmuXtras Presents....

A gamezfan and destronger co-production

MAMEoXtras v1.13

MAMEoXTRAS Contains Coding by: Erik Abair, opcode, luckyMIC, superfro, XPort, bendermike, Ebsy, HK$, IQ_132, gamezfan, destronger, cbagy, And BritneysPAIRS.
----------------------------------------------------------------------

This Is An Update To MameDOX Based On Version 1.1
It contains New Updated Driver Work By IQ_132 BritneysPAIRS And gamezfan
Plus Brand Spanking New Skins By destronger and cbagy
Thanks to cbagy for lightgun fixes
And RetroPlay for the new included cleaner Rom Dat File

Big Thanks To....

MadMab
+T+
Destronger
Cbagy
Bigby
Retroplay
Chaos
IQ_132
hcf
Waal
XtecutorX73

For help guidance and support
Thx alot guys couldn't have done it without you


Additional Thanks to BritneysPAIRS for sharing with me the following.......


Quote:

The fix for the end of game crash in Double Dragon






Whats new in MameoXtras v1.13


Quote:

Lethal Enforcers (Now Playable)
Lethal Enforcers 2 (Fixed Controls Game Now Playable)
9 Ball Shootout championship Edition (Now Playable)
Rolling Crush (Now Playable)
Fixed End of Game Crash In Double Dragon
Fixed coin Insertion Issues in Virtua Bowling




Turned on the Blood in the following games....

Dragoon Might
Violent Storm
Lethal Enforcers 2

Note you need to move the crosshair off the screen to reload in the Lethal Enforcers games...

Lethal Enforcers Bottom of Screen
Lethal Enforcers 2 Right hand of Screen


Total New Games Playable since MameoXtras v1.0


Quote:

Raiden Fighters 1 Single Board Version (Now Playable)
9 Ball Shootout (Now Playable)
Virtua Bowling (Now Playable)
Dragon World (Now Has Full Sound)
Teeter Torture (Now Playable)
Guts N Glory (Now Playable)
Lord Of Gun (Now Playable No Sound)
UFO Senshi Yohko chan (Now Playable)
Gals Panic S3 (Now Playable)
International Team Laser (Now Playable)
Thunder Strike (Now Playable)
Billiard Academy Real Break Euro Version (Now Playable)
Road Riot 4WD (Fixed Controls Game Now Playable)
Operation wolf 3 (Fixed Controls Game Now Playable)
Raiden Fighters (Now Playable)
Raiden Fighters 2 (Now Playable)
Raiden Fighters jet (Now Playable)
Raiden Fighters 1 2 Jet Single Board Versions (Now Playable)
Viper Phase 1 (Now Playable)
Battle Balls (Now Playable)
Rapid Hero (Now Has Full Sound)
Pop Bingo (Now Playable)
Planet Probe (Now Playable)
Dyna Gear slowdown issues fixed
Fire Barrel
Air Assault
Rock' N Tread 2
Rock' N 3
Rock' N 4
Added Sound for all the Rock' N Games
Added Sound to Fire Barrel and Air Assault
Racing Beat
Double Wings
Asura Buster
Hard Times
Hot Mind
Excelsior
Playchoice-10 Metroid
Playchoice-10 Mario's Open Golf
Playchoice-10 Baseball Stars Be A Champ
Sand Scorpion
B-Rap Boys (Rollercoaster graphics bug fixed)
Storm Blade (Bad graphics on levels 2-6 fixed)
Ultra-X Weapons (Bad graphics on all levels fixed)
Round Up 5 Super Delta Force
Hyper Crash
Heavy Smash
Pocket Gal Deluxe
Super Bishi Bashi Championship
Downtown Joystick version
Ghox Joystick Version
Rabbit
Battle Shark Joystick Version (Game Controls Perfectly Now)
Kabuki-Z
Ninja Kazan (English version of Iga Ninjyutsuden)
Raimais (World Version)
Title Fight (USA Version)
The New Zealand Story (New Rom Versions)
Raiden Fighters 2 2000
Raiden Fighters Jet 2000
Power Instinct 2 (USA Version)
Action Hollywood
Mouse Shooter GoGo
Arm Champs 2
Gauntlet 2 (World 4 player Version)
Ikari Warriors Joystick Version
Guerrilla War Joystick Version
Power Instinct Legends (USA Version)
Ikari 3 The Rescue (Joystick Version)
Crystal Castles (Joystick Version)
Super World Court (English Language World Version)






Questions & Answers
Q My New Zealand Story Rom No longer Works Why is that??
A A new Rom is required which ive provided in a roms pack just delete
tnzs.zip from your roms folder and replace with the new one

Q How do i install this emulator
A See below
First check your xbox E:\Tdata\4d414d46 folder to make sure there is no previous save file
folder inside it If there is it will be called system just remove it before booting MAMEoXtras
for the 1st time To install on your Xbox HDD just simply pick your preferred emulator folder
and FTP it across

Q My roms dont work
A Use the dat provided in romcentre to scan against your romset
and make your roms compatable with this emulator

Q Ive used the dat and still my roms wont work
A Lucky for you ive upped a copy of my romset to my Repo Folder

Q How do i skip warnings before the games load
A In the main menu make sure all skip warning settings are enabled

Q What games does this play
A Mame arcade games only

Q Does it play console games
A Dont be a daftie

Q Does it play Final Burn Legends Arcade Games
A Nope use FBL v1.12


DOWNLOAD HERE




100% LOCK FREE 100% RESTRICTION FREE The Way It Should Be





100% Open Source !!Source Code included in Download!!
Comments: 43 :: View Comments (Post Comment)
Announcement: [NEW] DesmumeX v0.5
Posted: Wimpy @ August 3rd, 2014, 5:16 pm
If you want this and other projects keep evolving (and if you can do it), you can consider making a small donation to help Wimpy and Perr with the cost of the server that is hosting all this site. Donations can be made here. Thanks! HCF



What is this?


DesmumeX is a Nintendo DS emulator for Xbox. It is based on the version 0.9 of Desmume, plus the port DSONPSP of Yoshihiro, and some specific changes for Xbox. Besides, lots of things related to 3D functionality have been gathered from version 0.9.2, and the dynamic recompiler has been taken from the 0.9.10 version.



Please, don't expect a good emulation in many of your roms.

This emulator is still not fully optimized. Anyways, this version can play some games quite well.



IMPORTANT:

To toggle between the different display modes, press the BLACK BUTTON (read the "Controls" section for more information). If all the action happens in only one screen, you will feel a much better experience if you choose to show only that screen at full resolution
Only uncompressed roms are supported.
What is new?
New games that work
Important!!!!
Problems with Save Files?
Controls
Configuration Options
Installing
Background logo, music and screenshots
Trusty/modified Xbox
FAQ
Thanks
DOWNLOAD HERE
Comments: 39 :: View Comments (Post Comment)
Announcement: SERVER MOVE | EXPECT DOWNTIME
Posted: Wimpy @ July 30th, 2014, 3:26 pm
Hi,

[UPDATE] New server up and running. All should be in good working order.

We are moving servers at 0900 (Norway Time) on Friday.
Expect some downtime (few hours if everything goes smoothly).
Both forum and synopsis will be down for the time it takes to move everything to new server.
Some additional time might be experienced as downtime while DNS updates to new IP address.

Best Regards
Wimpy
Comments: 7 :: View Comments (Post Comment)
New Imagelink Site

http://www.fshare.it
Wimpy has create a new website dedicated to sharing links to images. Click the link to give it a try if you want!
Want FTP/Synopsis Access?
Send a PM to Wimpy for access to our FTP repository or an account for the Synopsis Editor.

FTP account creation might take a while, and will be ignored if you have no activity on the forum or send request right after joining the forum.
Who is online
In total there are 174 users online :: 23 registered, 6 hidden and 145 guests

Registered users: butfluffy, cb-games, Dom DXecutioner, dziad, evilmitaka,

Exabot [Bot]

, gamez fan, ganjatron, gilou9999,

Google Desktop

, hcf,

Heise IT-Markt [Crawler]

, hugopa, Jarrijausen, lelobeach, lugdor, NOTTHESAME, othello, parasol, Retroplay, windwaker, XtecuterX73,

YahooSeeker [Bot]





Most users ever online was 980 on January 25th, 2014, 12:16 am