Recent Topics
» Is there a UNREAL 1 po...
by clockface on October 27th, 2016, 10:22 pm

» xdk 240p output discus...
by SPPV on October 27th, 2016, 9:11 pm

» WinUAEX Lite and WinUA...
by XenonXyanide on October 27th, 2016, 8:34 pm

» MessTrex - A GCE Vectr...
by Rojola on October 27th, 2016, 6:49 pm

» [NEW] Final Burn Legen...
by gamez fan on October 26th, 2016, 10:59 pm

» New Xbox chipped, some...
by SPPV on October 26th, 2016, 1:19 pm

» KIxxx For PC Any Inter...
by SPPV on October 25th, 2016, 1:28 pm

» [EMU] Surreal64CE B6.0
by weinerschnitzel on October 22nd, 2016, 7:19 pm

» Hexen II xbox port nee...
by XtecuterX73 on October 22nd, 2016, 2:08 pm

» SNES9XBox Super Ninten...
by RetroFan90 on October 16th, 2016, 11:04 am

» [NEW] Neko ProjectX v0...
by CARROMATO on October 14th, 2016, 5:14 am

» Pcsxbox - Psx Emulator...
by Madmab on October 13th, 2016, 7:05 pm

» DX8 SDK
by hcf on October 13th, 2016, 3:31 pm

» [NEW] MAMEoXtras v1.20...
by mkkhanzo on October 13th, 2016, 1:08 pm

» This weeks haul
by Hardak on October 11th, 2016, 9:29 pm

» FTP Repository
by danretro on October 9th, 2016, 7:49 pm

» Old Classics Reloaded
by Addison on October 7th, 2016, 1:25 pm

» Pokemon Go
by captainsensation on October 7th, 2016, 1:19 pm

» Super Mario 64 Last Im...
by captainsensation on October 7th, 2016, 1:18 pm

» Xash3D/Half-Life 1 por...
by XtecuterX73 on October 7th, 2016, 1:17 am


Announcement: [NEW] Final Burn Legends v1.22 Released
Posted: gamez fan @ October 19th, 2016, 1:43 pm



This is another update to NES6502's Final Burn Legends.

Final Burn Legends is a port of Final Burn Alpha 2.99.07 to the Xbox. It also includes
parts of FBA-XXX Pro 1.29. And some of the latest FBA code currantly 3640 games
are supported.

Whats New In Final Burn Legends v1.22


New Games Now Supported




New Games Now Supported 128mb Xboxes Only




Improvements




Konami Core Update Number Two




FBL Fixes




FBA Dev Fixes Ported to FBL




New Supported Games And Drivers Ported From FBA




Created New Marquees For....




Samples




gamezfan

emuxtras.net
neosource.1emu.net


-Special Thanks to:




***********************************************************************
*******Remember to refresh your game list in the option screen!!*****************
***********You may want to create your own dat list too.************************
**********Go to option at the dash board and create a dat file********************
*******go to tools in your fbl folder after you've FTP'd to it and run the*************
******************the file in RomCenter or ClrMAME**************************
***********************************************************************

Special thanks to the neosource team for their continued releases of Final Burn Alpha.
http://neosource.1emu.net/forums/index.php


Full Source Code Included in the Release


FBL v1.22 Mini Rompack for the ewly supported games
http://www89.zippyshare.com/v/T6Ap2BDl/file.html


---
AVAILABLE IN DOWNLOAD SECTION
---
Comments: 32 :: View Comments (Post Comment)
Announcement: [NEW] MAMEoXtras v1.20.u1
Posted: gamez fan @ September 12th, 2016, 10:48 pm


EmuXtras Presents....

A gamezfan and destronger co-production

MAMEoXtras v1.20.u1

MAMEoXTRAS Contains Coding by: Erik Abair, opcode, luckyMIC, superfro, XPort, bendermike,
Ebsy, HK$, IQ_132, gamezfan, destronger, cbagy, And BritneysPAIRS.
----------------------------------------------------------------------

This Is An Update To MameDOX Based On Version 1.1
It contains New Updated Driver Work By IQ_132 BritneysPAIRS And gamezfan
Plus Brand Spanking New Skins By destronger and cbagy
Thanks to cbagy for lightgun fixes
RetroPlay for the new included cleaner Rom Dat File
floydthebarber for sharing The Best Of The Best Rompack
and tattyfurby for creating all those Art and Sample packs

Big Thanks To....





Special Thanks....





Whats New in MAMEoXtras v1.20.u1



Quote:

96 Flag Rally (Now Playable)
Slap Fight (Official Version Now Playable)
Alcon (Now Playable)
1943 The Battle Of Midway Mark II (Now Playable)
BackFire! (Now Playable)
Crossed Swords 2 (Now Playable)
Digger (Now Playbale)
Donkey Kong Remix (Now Playable)
Goal 92 (Now Playable Again)
Mustache Boy (Now Has Sound)
Operation Wolf (Now 100% Playable)
Raiders (Now Playable)
The Last Hope (Now Playable)
The Lost Castle In Darkmist (Now Playable)
Touch & Go (Now Playable)
Riding Fight (Now Has Sound)
Ring Rage (Now Has Sound)




Fixes And Improvements



Quote:

Major C-chip protection improvements for Operation Wolf game now 100% Playable
Hooked up the T5182 sound in Mustache Boy
Hooked up the T5182 sound in The Lost Castle In Darkmist
Added extra Dip Switch options to Darkmist to improve the gameplay
Fixed the T5182 sound core so the music doesn't cut out in the games using it
Fixed character selection in Wizard Fire
Fixed broken music and SFX in Rohga Armor Force
Improved sound in Double Wings
Fixed sound and improved the graphics in Goal 92
Fixed some niggles with the character sprites in Denjin Makai
Added Joystick controls Dipswitch option for SAR - Search And Rescue
Hooked Up Cool Pool and 9 Ball Shootout to use the correct TMS32026 CPU
Hacked BackFire! to boot using one screen only
Hacked Touch & Go to boot using one screen only
Major Taito F3 Update some of these games now perform way better on the xbox
Some Sound Improvements in all the Taito F3 games
Fixed some bad sprites in Twin Cobra 2 game now perfect graphically
Hooked up the M68705 MCU to Slap Fight and Alcon
dink and myself fixed the sound in Riding Fight and Ring Rage





Questions & Answers






100% LOCK FREE 100% RESTRICTION FREE The Way It Should Be





100% Open Source !!Source Code included in Download!!



MAMEoXtras v1.20.u1 Mini Rompack

http://www12.zippyshare.com/v/czZoosbg/file.html

Best Of The Best MAMEoXtras Romset
https://drive.google.com/file/d/0B28cATtd3mn1ajk2SnNSb01qRzg/view?usp=sharing

Tattyfurby's Artwork and Samples Pack
http://www67.zippyshare.com/v/6MLl5yHl/file.html


---
AVAILABLE IN DOWNLOAD SECTION
---
Comments: 48 :: View Comments (Post Comment)
Announcement: [NEW] DesmumeX v0.86
Posted: hcf @ July 31st, 2016, 12:20 am


This is a new release of DesmumeX, the Nintendo DS emulator for Xbox. It has a big improvement in memory management, so several games that previously crashed due to lack of RAM, may be playable now.



IMPORTANT!!: (thanks to gillou999 for reporting this)

: DesmumeX uses much more memory when you select an HD video mode (up to 5 MB if you select 720p, and up to 8 MB if you select 1080i). As DesmumeX has big struggles to keep enough free RAM to run the games,

it is strongly recommended to use the SD video mode (selecting the "480" option)

, to avoid crashes due to lack of RAM.



What is this?








What is new?








Important!!!!








Save Files








Controls








Configuration Options








Installing








Background logo, music and screenshots








Trusty/modified Xbox








FAQ








Thanks







---
AVAILABLE IN DOWNLOAD SECTION
---
Comments: 38 :: View Comments (Post Comment)
Announcement: [NEW] SamCoupeX v0.6
Posted: hcf @ April 15th, 2016, 1:09 am


SamCoupeX is an emulator of the "SAM Coupe" computer for Xbox. It is a port of the "Simcoupe" emulator.

The SAM Coupe was an 8-bit computer that was first released in late 1989.
Enjoy!




FIVE REASONS TO PLAY SAM COUPE








HOW TO LAUNCH GAMES








KNOWN LIMITATIONS








CONTROLS








TYPING MODE








MAIN MENU








FAQ








THANKS







---
AVAILABLE IN DOWNLOAD SECTION
---
Comments: 46 :: View Comments (Post Comment)
Announcement: [NEW] OpenBOR v3.2 Build 3698
Posted: Madmab @ March 7th, 2016, 4:23 pm


OpenBOR v3.2 Build 3698 ported by A600 maintained by Madmab

This is an OpenBOR port for the Xbox1, possible thanks to the hard work of the OpenBOR and Senile teams and the SDLx libs by Lantus.

For more info about OpenBOR, check out http://www.chronocrash.com/

If anyone has access to an xbox 360 devkit and is willing to compile this, that would be great. I have no way of compiling or testing this. Also I need to know the format of the XLaunchNewImage() command for the 360 to make the exit/reload functionality work correctly.

WHAT'S NEW



CONTROLS



SCREEN



USING SAMBA



TO DO



WHAT'S OLD


Source code (sources.rar) included.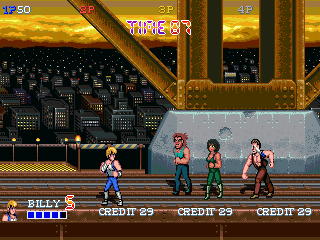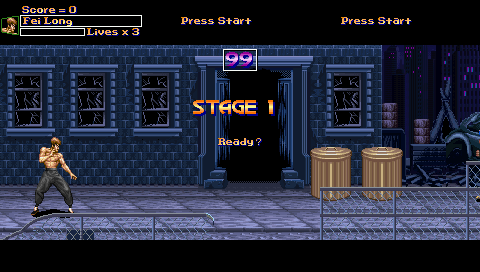 ---
AVAILABLE IN DOWNLOAD SECTION
---


Thread for 132/150 OpenBor Paks++robot3's MEGA COLLECTION
viewtopic.php?f=222&t=3040
Comments: 51 :: View Comments (Post Comment)
Help Emuxtras Survive
The cost to keep EmuXtras.net up and running is around $65 USD per month. To keep the site online we are looking to you,
the members of the EmuXtras community, for help. Anything you can pledge would be greatly appreciated :) and if we exceed the $65 goal we will be giving back to the community in various ways (See Patreon For Details).

If you would like to support the site by becoming a "Patreon" (donater) please visit the link here: EmuXtras Patreon.

Thanks for the support,

-EmuXtras Staff
New Imagelink Site
Synopsis Login
Who is online
In total there are 120 users online :: 23 registered, 2 hidden and 95 guests

Registered users: cdps2, clockface, dark, dominater01, ebola,

Exabot [Bot]

, frankrg, gradius3,

Heise IT-Markt [Crawler]

, jonny555, kyletempest,

Metager [Bot]

, NOTTHESAME, othello, passerotto, philexile, r.cade, slimeboy, SPPV, XC-3730C, XtecuterX73, xtraacex,

YahooSeeker [Bot]





Most users ever online was 980 on January 25th, 2014, 12:16 am